Life-long learning is something I believe in and the digital field is a great playground to explore new skills.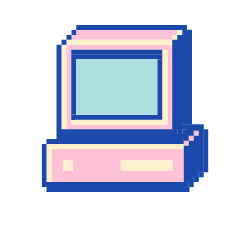 Over the last ten years, I worked on a great variety of digital media-related projects, from developing new platforms, launching and managing campaigns, performing user research, designing and implementing frameworks and processes for digital growth, coaching teams, running co-creation sessions, automating digital dashboards, and analysing datasets. 
This page has a summary of all that.
// WORK EXPERIENCE
Digital Engagement Specialist
@ RNW Media, Netherlands (2020 – 2022)
In this role, I guided more than 10 teams around the globe, reaching 25 million young people each year. My responsibilities included:
>_ Conducting research and applying experimentation methods (A/B Testing, Gamification, Audience Segmentation);
>_ Design and implementation of frameworks for monitoring and evaluation of digital platforms and media campaigns;
>_ Data analysis and identification of areas to optimize outreach and engagement;
>_ Training and coaching digital teams on digital media best practices, while adapting agile working methodologies.
DIGITAL SPECIALIST / PROJECT MANAGER
@ Saxion University of Applied Sciences, Netherlands (2016 – 2020)
At Saxion, I was in charge of managing digital media projects for international markets and analysing their effectiveness. Over my time in this role, I led the re-development of their international website and launched several media campaigns. Aligned with that, I performed user research to improve web platforms and guide our recruitment efforts. I have also hosted meetings and presentations for potential students at conferences in Brazil.
>_ DIGITAL STRATEGY: Content calendar; digital dashboards; coordination of content production teams, working closely with partners and influencers;
>_ PROJECT MANAGEMENT: Plan and implementation of campaigns that integrate search, social media, web and email;
>_ UX RESEARCH: Designed and performed quantitative and qualitative user research in order to enhance web platforms and guide recruitment efforts;
>_ Management and optimisation of web assets, providing recommendations for the website and digital campaigns (UX, SEO, content production, technical implementations);
>_ Data analysis, identifying areas to optimise engagement and outreach;
>_ Provided advice on how the website and digital properties fit in different stages of the user journey, identifying opportunities for continuous improvement;
>_ Production & coordination of annual webinars for international audiences with lecturers and students;
>_ Supported the Marketing & Communication Advisor in educating the team about delivering effective digital (marketing) initiatives.
ONLINE MANAGER
@ BOOST&Co, London, UK (2015 – 2016)
In this role, I was responsible for the creation & execution of a roadmap to build a strong infrastructure for BOOST&Co digital communications. I led the rebranding and transitioning of the company's website to a different CMS. In one year I delivered a consistent digital strategy across different online channels, which resulted in an increase of 5x in leads. Additionally, I managed a designer, web developers and an external agency (PPC). My tasks included:
>_ Design and implementation of a solid online strategy across various platforms;
>_ Increasing brand awareness and generating leads;
>_ Improving the usability, design, content and conversion of the company's website;
>_ Setting KPIs and dashboards for monitoring and evaluation of digital channels and campaigns.
MARKETING & COMMUNICATIONS (FOCUS ON WEB & SOCIAL MEDIA)
@ Saxion University of Applied Sciences, Netherlands (2013 – 2015)
With social media still in its infancy, I was invited to join the Saxion team by their director, after sharing ideas on how to improve communication with international students during a brainstorming session. I worked closely with the Marketing & Communications advisor on several integrated campaigns. Besides, I hosted meetings and presentations in Brazil for potential students and partners.
>_ Building, managing and growing Saxion's international community by implementing social and new media strategy;
>_ Driving brand awareness, engagement and traffic to the website and social media pages.
>_ Determined KPIs for measuring the effectiveness of digital channels and campaigns.
PREVIOUS ROLES
>_ Graduate Researcher @ ELabbs, Netherlands (2014)
>_ Junior Analyst & Developer @ Capgemini, Brazil (2011)
>_ Web Developer @ VELP, Brazil (2010)
ACADEMIC BACKGROUND
MA in Media Innovation (CUM LAUDE)
@ Breda University of Applied Sciences, Netherlands (2021- 2022)
Courses: Artificial Intelligence, Design Thinking, User Testing, Statistics, Research and Communication, Media Theory, Transmedia and Crossmedia Storytelling, Semiotics, Storytelling, Consumer Behaviour, Business Strategy, Managing Intellectual Property.
BSc in Art & Technology
@ Saxion University of Applied Sciences, Netherlands (2021- 2022)
Some courses: Web Technology, UX/UI, Media Analysis, Crossmedia & Transmedia Storytelling, Web Design, Social Psychology, Advertising, Branding & Brand Activation, Drawing, Production and Management, Advertising and Code, Alternative Advertising, Communication with Images, Visual and Media Literacy, Creativity and Brainstorming, Test Methodology, Photography, Illustrator, InDesign, Photoshop, Flash.
BSc in Information Systems
@ Pontificia Universidade Católica de Minas Gerais, Brazil (2009-2012)
Specialised in technical and organisational aspects of IT (Business processes; strategic planning and decision making; algorithms and logical reasoning; project management and documentation).
Some courses: Project Management, Management Principles, Online Marketing and E-commerce, Web Development, Statistics and Probability, Human-Computer Interaction, Philosophy, Programming Languages, Algorithms and Development Techniques, Differential and Integral calculus, Artificial Intelligence, Operational Systems, Database, Computers and Society, Information Systems Projects, Software Architecture, Software Engineering, Management of Computer Networks, Introduction to Neural Networks, Management of Knowledge-based Systems, Optimisation Information Systems, Information Retrieving, Security and Auditing of Information Systems, Mathematics Principles for Computer Science, Principles of Information Systems, Research
Google Analytics Certification – GA4 (Google, 2023)
Data Analytics Specialisation (Google, 2022)
Data Visualisation & Storytelling (GrowthTribe, 2022)
UX Design Professional (Google, 2022)
Google Tag Manager Fundamentals (Google, 2021)
Scrum Fundamentals (CertiProf, 2020)
Growth-Driven Design (Hubspot, 2018)
Web Content Producer (Rock Content, 2017)
Inbound & Content Marketing (Hubspot, 2016)
LEADERSHIP & MANAGEMENT
Agile Fundamentals (Noun Academy, 2020)
Getting Started with Agile and Design Thinking (University of Virginia, 2017)
Persuasive Communication (Purdue University, 2017)
Innovation Management: Winning in the Age of Disruption (University of Leeds, 2017)
TECHNICAL
CS50AI – Artificial Intelligence with Python (Harvard, 2023)
Advanced Learning Algorithms (Stanford Online & DeepLearning.AI, 2023)
CS50P – Programming with Python (Harvard, 2023)
CS50Web – Web Programming with Python and Javascript (Harvard, 2023)
ChatGPT Prompt Engineering for Developers (DeepLearning.AI, 2023)
Supervised Machine Learning: Regression and Classification (Stanford Online & DeepLearning.AI, 2023)
Blogging for Businesses (ahrefs, 2020)
The Digital Economy: Selling Through Consumer Insight (The Open University, 2020)
Digital Skill: User Experience (Accenture, 2019)
HTML: Structured Data (Lynda, 2019)
Information Architecture Fundamentals (Udemy, 2019)
Digital Storytelling (University of Birmingham, 2018)
Understanding the GDPR (University of Groningen, 2018)
Ultimate Photoshop Training (Udemy, 2018)
Social Media Analytics (Queensland University of Technology, 2017)
Why We Post: the Anthropology of Social Media (University College London, 2016)
SEO and Content Marketing (Fluency London, 2015)
.NET Development (Microsoft Student to Business, 2010)
Applied Mathematics (UFMG, 2006-2009)
LANGUAGES
Portuguese (native)
English (fluent)
Dutch (b2 niveau)
Spanish (yo comprendo bien pero no habló muy bien)
TOOLS & SKILLS
Data: Google Analytics, Tag Manager, Data Studio, SQL, SPSS, Tableau, R (beginner), Power BI (beginner)
Design: Figma, Photoshop, InDesign, XD
Marketing: Google Optimise, Social Ads, Hubspot, Salesforce (it has been a while)
Code: Python <3, C#, PHP, Javascript, CSS, HTML5